Ally.
Cost: 5.

2   3   1   3  
Harad. Ranger.
Ranged.
Response: After Yazan is declared as an attacker, deal 1 damage to a non-unique enemy in play. (Limit once per phase.)
...he and his knights still held themselves like lords in whom the race of Númenor ran true.
The Return of the King
David A. Nash
The Mûmakil #4. Tactics.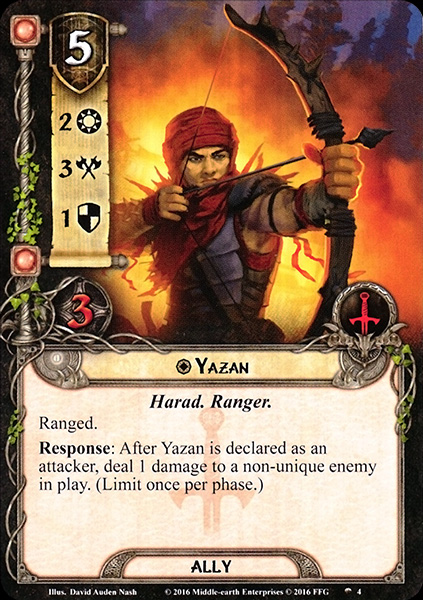 No review yet for this card.