Attachment.
Cost: 1.
Title.
Attach to a character.
Attached character gains the Noldor and Silvan traits.
"I name you Elf-friend; and may the stars shine upon the end of your road!"
Gildor, The Fellowship of the Ring
Sebastian Giacobino
The Treachery of Rhudaur #93. Neutral.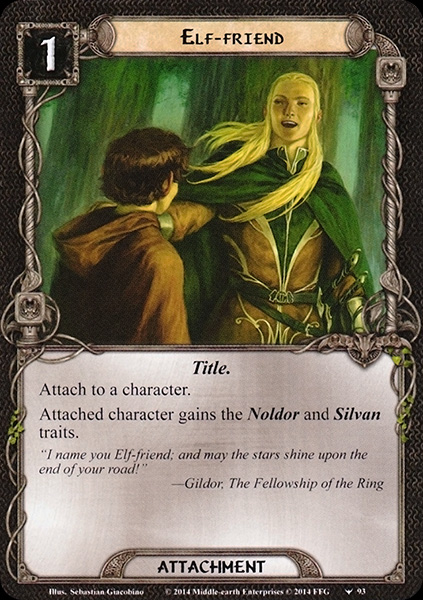 No review yet for this card.