Hero.
Threat: 10.

2   2   2   4  
Noldor.
Draw 3 additional cards at the beginning of the resource phase.
At the end of the round, discard all cards in your hand.
"That is the path of despair. Of folly, I would say, if the long wisdom of Elrond did not forbid me."
The Fellowship of the Ring
Arden Beckwith
The Treachery of Rhudaur #84. Lore.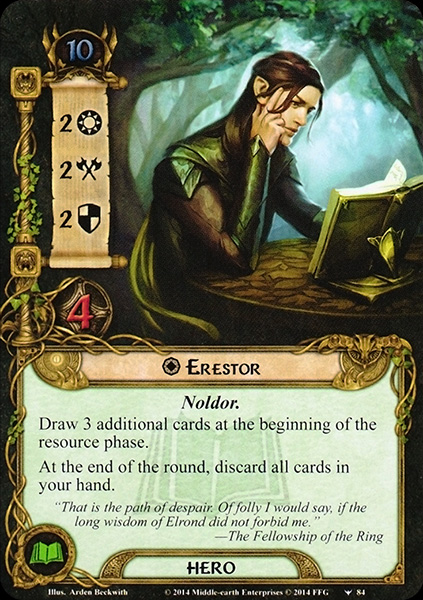 No review yet for this card.